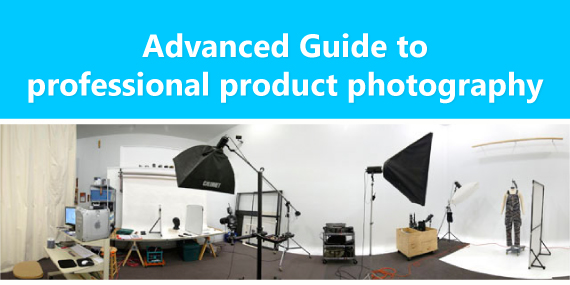 Since the emergence of e-commerce, the scope of digital market grew in every aspect of businesses. The digital space has become one of the most important tools, whether to create an awareness or boost a product. As business environment have become very competitive, there is a strong demand for good content and eye-catching media to communicate with people or customers. More and more brands and entrepreneurs are opting in-house photography to keep up with the demand whilst keeping the production cost low.
The following are a few tips that could be useful for your primary product photography needs:
Get the Best possible camera: To take quality images, you'll need to invest in a product camera. Some have taken amazing photos using their iPhone. However, there are countless features you'll be able to do on a professional camera. For example, you can add different lenses to a camera to shoot products from a distance, or change the focus of the background. Also, while the resolution on an iPhone camera is high, it isn't as high as a DSLR camera, which allows you to show finer details. The more details you can show your customers, the more likely they are to buy your product.
White Background: You can use an infinity cove to create a seamless background. An infinity cove is a curved, all-white space that gives the background the appearance that it goes on forever. You can also use Photoshop, an image editing tool, to remove the image background and have a standard white background for your product photos. A plain white background works well for standard product photos.
Avoid Filters: A filter is an accessory photographers use to alter an image. While you want your product to appear in the best light, you also want it to be an accurate representation of what the product looks like. Most of what filters can do, can be done post production in Photoshop.
Lifestyle Product Photos: If you're looking to create cool backgrounds for your products, bokeh is an example of a simple and popular style. Bokeh is a blur effect done by a specific type of lens. You can read this article to learn how to create an el bokeh wall with the help of tin foil, prime lens and product photography lighting. You might use this background for a social media image or banner image on your website.
Diverse range of imagery: Every product style on your website should have its own image. Have you ever visited an online store and realized the product you're interested in looking at doesn't have an image? This can be a frustrating experience for your customers. If your product is available in several different colors, showcase the full spectrum of product colors by including their own picture. You'll be able to boost conversions for those specific colors as most customers won't buy without seeing what a product looks like.
Data reserve: When taking product photos, avoid deleting images directly on the camera. Once you see images on your computer screen, which is much larger than your camera screen, you'll have a better understanding of which images look great and which don't. You might find on closer inspection that a picture you thought didn't look good actually looks great.
Color Psychology induced Emotions: With lifestyle product photography, you'll want to use color psychology to capture the right emotions for your product. You might have noticed that most electronics like desktops, phones and tablets are shot with a sleek black background. This is likely because black symbolizes sophistication and security. Using different colors can help ease customers into making a purchase.
Capture the Finer Details: If you sell jewelry or a product with fine details, using a macro setting on your camera can help you capture the little details. A macro setting offers a zoom on the details so that customers can see what the product looks like. This can help customers feel confident in their purchase as they can better see what the product looks like up-close. Using a macro lens you'll be able to capture finer details than the setting on your camera. If you sell jewelry, you might want to invest in a macro lens.
Lighting is imperative: When it comes to product photography lighting you can choose from soft light or hard light. Soft light means that there's more light surrounding the product whereas hard light means the light surface is smaller. The distance of the light also plays a role with closer light leading to a harder light look. Ultimately, how do you want your product to look? For example, a spotlight on a product would be a hard light.
Natural vs Artificial Lighting
Natural light is the light that comes from sun. Artificial light is made by humans such as a light bulb, candles, or fire. Choosing between natural or artificial light depends on the product you're selling. If you're selling camping equipment, you might want to create a lifestyle picture around a campfire (artificial product photography lighting). If you're selling apparel, you might use natural sunlight for an outdoor photo shoot with a model. You could also use artificial light to capture a different picture indoors.
Flash Diffuser:  A flash diffuser is an accessory that helps spread the light out to avoid hard product photography lighting. A flash diffuser can help ensure that your product photography is well lit. It helps illuminate a product or person without a washed out look. It helps create a more natural light look. In general, a flash diffuser helps make pictures look better. When it comes to using the camera's built-in flash and a flash diffuser, your best bet is almost always a diffuser.
Selection in Photo Styles: You can style a product in several ways. You can hang products for unique product perspective. You can position the product in the background of an image. You can showcase people using your product or the product on its own. You can play with different product photography lighting settings. You can place your product in different settings such as outdoors if it's an outdoor related product. You can even offer a 360 view of the product.
The Perfect Background: The background for your product photography can really enhance the appearance of the product. You can have a plain, white background for your online store as that's the standard look. If you're creating lifestyle shots, you might use cardboard, wood panels, marble countertops, streamers, fabric, wallpaper, or other background ideas. Choose a background that's consistent with your brand. If you sell fun and colorful accessories, you might have people wearing the product with streamers in the background. If you sell rustic products, you might use wood panels as a product photography background. If you sell jewelry, makeup accessories, sunglasses or watches, you might use a marble background.
Edits and Retouches:  The work doesn't end when the pictures are taken. You'll still need to use image editing software like Photoshop to enhance your image. Whether you're adding effects, enhancing color, or removing the background from an image, you'll need to do some form of editing after you've shot your product photography. The post-production work is just as important as the process of taking an image. You want to showcase your product in the best light and with minor image edits you'll be more likely to sell your product.
Last but not least, consumers seek time saving shortcuts all the time; their attention span gravitates to the quickest way to gather information. Product images have become the medium to testify Quality of Trust, Transparency and value. Photos are a key part of a consumer's decision-making process ultimate determining conversion rates.