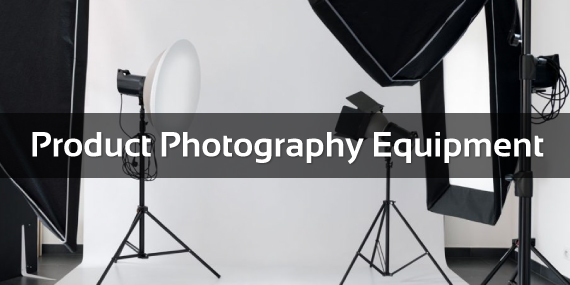 For those new to photography, your first product shoot may seem overwhelming. 
But after a few rounds, each step will become more natural, and you won't even have to think about it.
The key is to find a process that suits your needs, optimize it, and create a set of guidelines to ensure you keep your images consistent.
Camera
The trick to great product photography is to nail the setup. That's not to say the camera doesn't make a difference — a top of the range DSLR is capable of taking better photos than a phone. However, you can take awesome product shots on a Smartphone, which is why we've decided to include some of our favorites here.
Samsung Galaxy S7
The first Smartphone with dual-pixel technology has a fast autofocus for less blur and a new advanced sensor for catching details in low light. It has a 12MP rear camera, which means that when showcasing your photos online the intricate details of your product will be highly visible. In addition, higher resolution cameras perform best in controlled environments, such as a small studio setup, where bright lighting can allow the shot to capture the details.
Apple iPhone 6 Plus
The iPhone 6 Plus is Apple's largest smartphone ever, carrying a 5.5-inch display and a remarkable resolution of 1080 x 1920 pixels. Apple's iPhone 6 Plus includes a 64-bit dual-core A8 processor with an M8 co-processor, which guarantees fast and reliable speeds while taking product photos. As for the camera, this smartphone has an 8-megapixel iSight camera with optical image stabilization for steady shots and a two-tone LED flash.
Canon Rebel T6s w Canon EF-S 60mm f/2.8 Macro Lens
The Macro lens bundle makes it a perfect DSLR for product photography when grabbing details during close up shots. Online shoppers absolutely look for the ability to zoom into pictures and see the details, and details can be captured by taking advantage of a macro lens.
Nikon D810 FX-format Digital SLR w/ 24-120mm f/4G ED VR Lens
ISO 64 allows the D810 to capture as much light as medium format cameras, leading to unprecedented image quality and dynamic range, provided you can give the camera the extra light.    
Tripod
Tripods are definitely of importance to achieve high-quality images when shooting in the studio. The main reason we recommend pairing your camera of choice with a tripod is to reduce camera shake, particularly when shooting with slow shutter speeds. It'll also allow you to leave the camera in a steady position while you adjust your products. 
When it comes to purchasing tripods for your DSLR you truly get what you pay for. If you are planning to invest in a higher end camera, you may highly want to consider investing in a sturdy, high-quality tripod. Investing in expensive products will provide your eCommerce photography with the reliability you need for future shoots.
If you're using a smartphone, you should definitely invest in a smartphone mount.
Digiant 50 Inch Aluminum Camera Tripod + Universal Tripod Smartphone Mount
The Digiant Tripod provides the user with a 3-way panhead, which allows for one to adjust the camera or smartphone to your desired position. can adjust the camera or mobile phone to any position. A huge pro about the Digiant Tripod is its ability to safely mount almost any smartphone, such as the iPhone 6 Plus, iPhone 6, Samsung S4, and many more while photographing your products on mobile.
ZoMei Z818 Magnesium Aluminum Tripod
Traveling with a tripod has never been easier than with the Zomei Z818 Tripod. If you are working with a temporary studio and travel frequently with equipment, a lightweight and compact tripod such as this one, is a reliable choice. The Zomei is a versatile tripod that can easily be converted into a monopod for shooting, if necessary. Lastly, the Zomei features a quick-release mounting plate, makes it simple to screw your DSLR onto the tripod while shooting.  
White Backdrop
A white backdrop is an essential part of product photography. It'll reflect white light back onto your product, giving you a well-lit photo. It'll also help ensure the colors of your product are accurate by helping with your camera's white balance calibration. 
The best kind of backdrop to use is a sweep, which is essentially a backdrop that seamlessly transitions from the vertical to the horizontal surface. If you're shooting larger products, such as clothing on a model/mannequin or furniture, you're going to need a large sweep with a stand. If you're shooting smaller products, save yourself the hassle of setting up and opt for a shooting table.
Slow Dolphin Fabric Non-Woven 6-1/2'x10′ Photography Photo Video Studio Backdrop Background Kit with Stand.
The Slow Dolphin white background is a must-have not only for existing online stores but also new ones. In the carrying bag you will find the white backdrop, as well as the support stands to hold the backdrop up while you photograph your products. The ease of set-up this kit provides will allow any store to shoot and upload sleek looking photos!
Limo Studio Photography Photo Studio Foldable Studio Lighting Photo Shooting Table with White Backdrop.
The Limo Studio Shooting table is recommended for online stores with small or delicate products, such as jewelry, footwear or wine. The main selling factor for this table is that it features both a white backdrop and a table all-in-one product. This table is also foldable, making it a breeze to place in storage and retrieve when shooting is necessary, especially useful if your studio has limited space for shooting.
Lighting
We love natural lighting because it's a lot easier to work with, particularly if you're new to product photography. However, if you're looking to step up your product photography game, definitely give artificial lighting a try. Here are some of our favorite products.
Neewer 48 Macro LED Ring Flash
The Neewer 48 Macro LED Ring Flash is a low cost and suggested ring flash for close up detailed shots used best with a tight macro lens. This ring flash takes 4 AA batteries and simply screws onto your DSLR's hotshoe. Most importantly, the Neewer ring flash provides a lever to adjust brightness levels, allowing for outstanding results when photographing intricate products.
Photography Photo Portrait Studio 600W Day Light Umbrella Continuous Lighting Kit by LimoStudio LMS103
This lighting kit pair perfectly with a large white backdrop for live model shots or ghost mannequin shots, even coming in handy with shooting table set-ups.
The next step is the 'lights, camera, action!'!