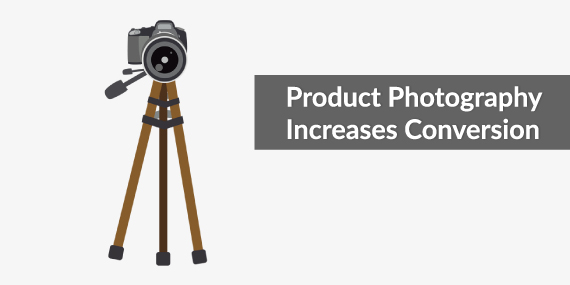 Thanks to the internet for bringing us numerous web sites that all sales different types of products. We can shop now from anywhere, any time. Now how do we know that kinds of products are being sold on a site? Simply by browsing the image of the product. So the companies that sell product on online needed the product photography first.
There is no simple answer of it. Because it is related to artistic work and artistic work has no definition. In simple word the definition of product in online shopping world product photography is very important. Your product can make huge sales even break sales too. Meanwhile you initiate a business you need to make a campaign over the crowd which targeted you set. It may website, hand to hand and door to door marketing campaign. First you should keep in mind to take good looking product photography as marketing elements. Because, it is proven that one image better than thousands of words.
Would be like this – It is a kind of photography that is taken to highlight products. It is kind of commercial photography that is used to define a product of a company may be interested in selling.
Consumers don't buy online as much as they do offline because they can't see, touch, or experience the products they want to purchase.
One of the best ways to overcome the online purchasing challenge is by having great product photography.
Product photography
matters so much that a study carried out by
MDG Advertising
found 67% of online shoppers rated high-quality images as being "very important" to their purchase decision over "product specific information," "long descriptions," and "reviews."
The question isn't whether photography matters or not. It's obvious it does. The real question is, how much does a photo impacts on your customer's behavior?
You see, according to a study made by Big Commerce, 78% of online shoppers want photographs to bring products to life. Shoppers want to see a product as if it was part of their lives.
That's why you loved the rug so much. You could see yourself using it in your house.
But there's something else that explains your purchase decision. Photography influences another important aspect of your mind which isn't related to your wallet.
If you take another look at the little story shown before you will see I mentioned words like "feel," "want," and "imagine."
That's no coincidence. It turns out that photographs can affect the emotions of consumers. When you see a photo of a product you want to buy, you don't process every single bit of information on which you base your purchase decision. According to the "somatic marker hypothesis" developed by Antonio Damasio, professor of neuroscience at the University of Southern California, emotions are a necessary ingredient to almost all decisions.
That means consumers make all kind of decisions based as much on emotional impulses as in logical facts. If a product feels right, even if the price is high, you are may end up buying it anyway.
The influence of emotions in the purchase decision not only affects products but brands. fMRI neuro-imagery has shown when consumers evaluate brands; they use emotions rather than information (which includes features and facts).
A brand is nothing more than a mental representation of a product in the consumer's mind. If the brand representation is made up only of logical elements like their product's attributes and features without any emotions involve, consumers won't be influenced to prefer a brand's products and take action.
One great way to add emotions to a brand is by using photos to narrate a story. A brand's narrative is the story that communicates "who" is this brand, what it means to the consumer, and why the consumer should care. This can be explained with words, but as you already know, photographs speak louder than words.
Narratives aren't the only element that affects a brand's perception; a brand's personality also matters. A study done by the University of Southern California has shown consumers perceive the same personality characteristics they find in brands as they do with their friends. That means, the personality of a brand can make people humanize it as if they were a friend or acquaintance. This, as a consequence, can make people feel as if the brand was a part of their lives, as one of their friends
Last but not least, the most important attribute of emotions is that they help to push consumers into taking action. If you have ever been in love, you know how emotions can make you do things you wouldn't have done otherwise. You would do anything to be with someone you like and love. If a consumer feels he loves a brand's personality (just like you love your partner's one), he would do anything to spend time with it, including buying their products over and over.
Photographs sit at the core of your brand. Photography transmits the idea of your brand, what it represents and its personality. Photography can make consumers feel emotions, which makes them biased into taking action.
If you can create photography of your brand and your products that make people emotional, you will be able to grow your store more than you would have ever imagined.